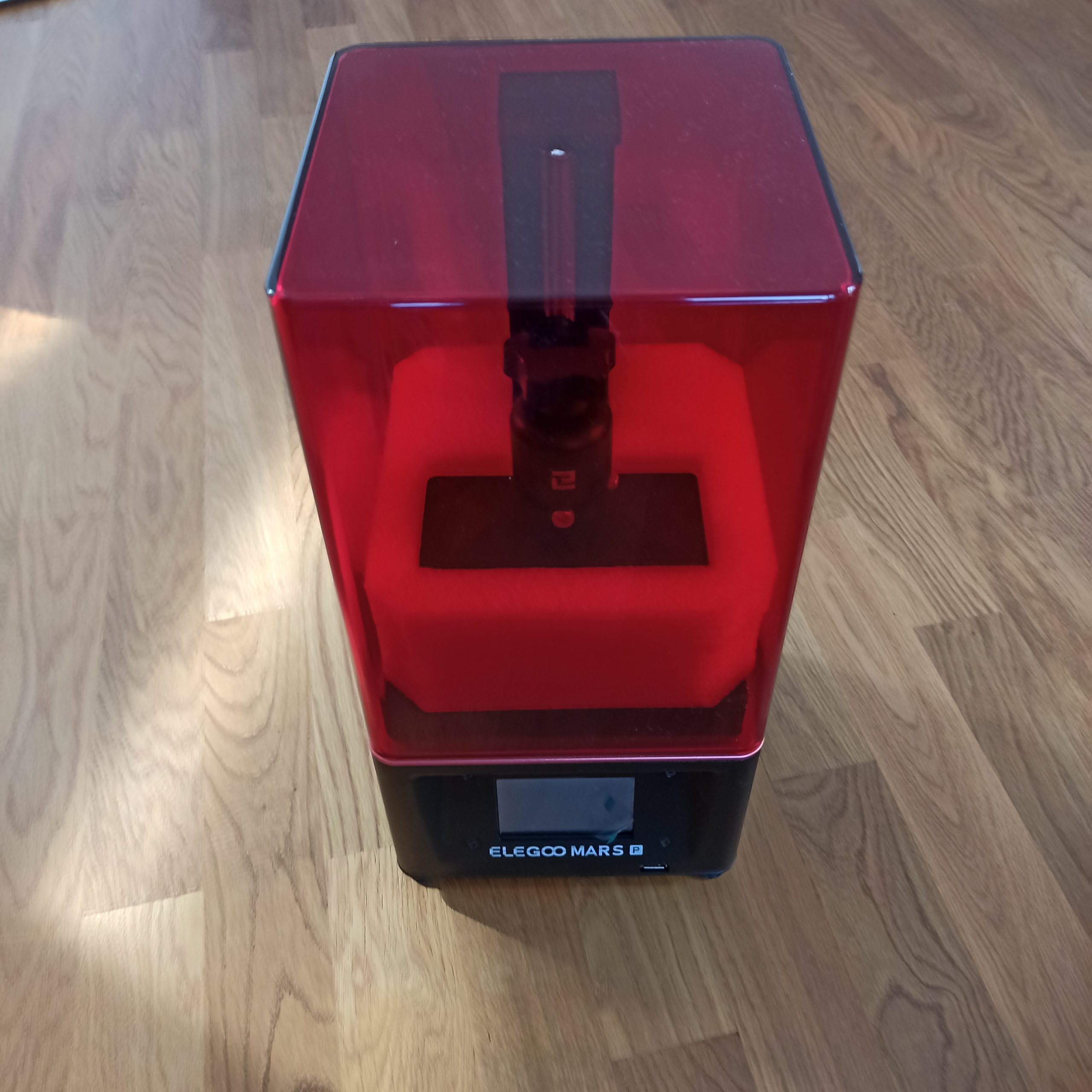 In the New Year's post I already reported that I have bought a 3D printer. On Black Friday I had treated myself to an Elegoo Mars Pro and at the same time I became weak at a few STL vendors. It all came together, I had no chance!
That is now unfortunately also already half a year ago – oh boy, how time flies. I had unpacked the miracle device immediately and examined and of course informed me in detail on the Internet what I would need everything and what would have to be done now. Some things got in the way and the first test print had to wait a bit. But when the time came, it was somehow a bit exciting.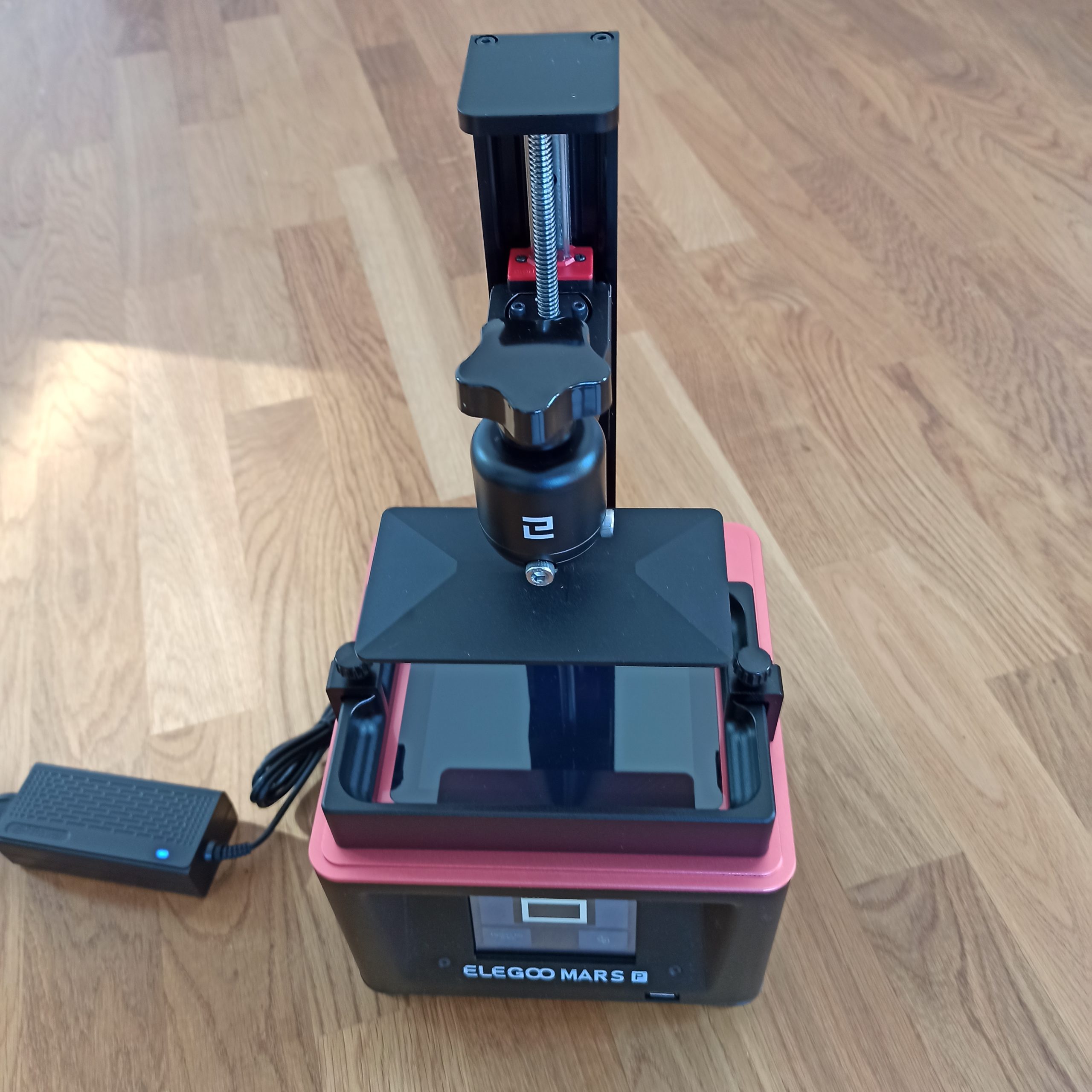 You have to make a few settings first, but in principle you are quickly ready to print. So far the included manual helps. There are also a few files for testing included, of which I tried this classic tower. You can read relatively often on the net of users who have a few problems at first, but in my opinion everything went smoothly.
After printing was the washing and curing. This also went well so far, but the printing had taken much longer than planned (almost 4 hours), I had overlooked the time and had to leave for a Brief appointment. I left the print object washed but not fully cured, with partial exposure to sunlight. Rookie mistake. When I came back, one part was discolored whitish and looked kind of messy. Probably not a problem, but it was also just a test print and I could figure it all out right away. Bottom line, the first test print was successful for me because the only weakness was self-inflicted.
I had already bought files and could have continued right away, however, at least at the beginning, all this is already quite time-consuming and I had not yet dealt with the program Chitubox to check the files, possibly adjust and possibly attach support structures. Then a lot of other stuff happened in life and the printer unfortunately stood around for two months until I finally had enough time to continue. Chitubox has been understood quickly, yet I have chosen as the first real prints first of all bases, which are not more complicated to print anyway.
I had seen the bases on Instagram, they are designed bases for urban terrain, just what I need for most of my minis. The creator sold me the STLs without further ado and the next morning I printed them together with another base from the manufacturer, which is freely available on My Mini Factory. This time everything worked quickly and without complications. The print was ready in 1 hour 20 min. The files cost me 8 euros, the pure print 28 cents total for all 6. I will print some of the bases still often, so it becomes quite attractive price-wise. But the cost factor is not the issue for me at all. I like that I now have complete flexibility to quickly print matching themed bases for my figures myself. Originally, when I bought the printer, I was thinking more about the miniatures and not at all about bases. This is now an unplanned, but really great option. I am super happy with the printed bases. The city bases look great and look at the hands and delicate fingers on the zombie base!
The bases still need a little cleaning, there are still burrs on the edges, for example. Apart from that, I'm totally satisfied and will at least print the city bases a few more times. The first printed miniature is also scheduled for next week.
I would agree with the view that 3D printing is a hobby within a hobby. It's not something you do on the side. You have to invest a lot of time and money to get started, you might need a high frustration tolerance to deal with misprints and inexplicable errors and last but not least the whole printing process with cleaning of the prints and the devices is probably not something you can do on the side even for experts. Even though I'm still at the beginning, it's a lot of fun and I'm really looking forward to using the printer and its possibilities. Let's see what all comes around!