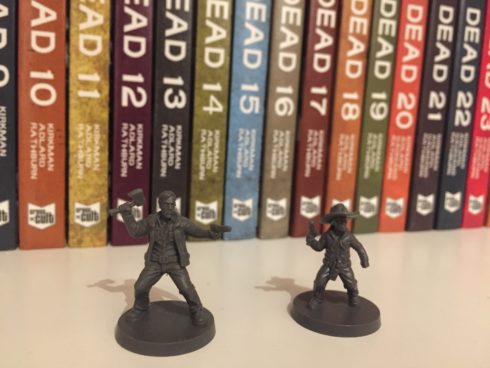 Recently, the last issue of The Walking Dead has been released in Germany. This is late enough to finally start painting my TWD miniatures!
The comic series was published in Germany by CrossCult starting in 2006. In early 2007, I discovered the series in my local comic store and immediately fell in love with it. Since then, I've had a soft spot for post-apocalyptic stories: What happens when society collapses? Zombies are more of an accessory and set the scene in this series anyway, the social issues are much more significant. I've almost always been wonderfully entertained.
"Every ending is a new beginning"
CrossCult has published the collected Tradepaberbacks from the USA twice a year as decent hardcover versions. That meant I had the pleasure of reading a new issue every April and October for 12 years. I stuck with the German version because I didn't want to mix my German hardcover books with the English softcover trades … what a monk, right? Sure I would have liked to read the English editions sooner, but in that case I wanted to give it a go.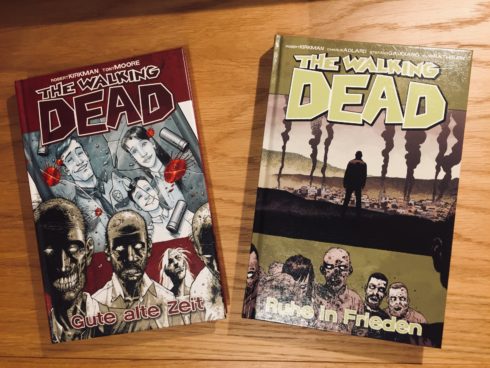 When Robert Kirkman suddenly announced in June that the next issue of The Walking Dead would be the end of everything, that moment was a little sadder for me than it should be for a grown man. So, now the final issue is here, but thanks to the internet, I already know the grand finale. Anyway, for now I'm going to read it myself while my kid sleeps, and soon miss Rick and the other color. Have a great Sunday everyone!