The year is coming to an end with big steps. I would like to make the last meters of this super demanding year as positive as possible and spread a little good mood. For the remaining weeks I will only paint and post a colorful mix of miniatures, which I hope you will associate with beautiful memories. The kick-off will be made today by super agent Austin Powers! Oh behave!
The Powers movies have always been some of my favorite comedies. Unfortunately, I generally find that comedies age rather poorly. I have the best memories of these movies from my childhood/youth and many movies don't work so well anymore. I don't know if you've heard the gags too often, if they're outdated, if the pacing isn't right anymore, if the humor has changed or if it's just me. Austin Powers still works very well for me, even if there are some drawbacks.
I saw the first movie again a few days ago and I still have a lot of fun with it. Actually, I love the character itself more than that I would break out in laughter. Some things would probably be done differently today, but overall I still like it very much. In my memory, the series has become better with every sequel. So a final evaluation is still pending, the bar is high in any case.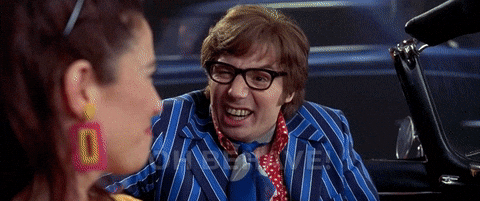 I really wanted an Austin Powers Mini. Crooked Dice has his female sidekicks more or less obviously in the program, but I couldn't find a suitable Austin anywhere. There is an older miniature in a set 'British Agents' from Blue Moon Manufacturing – unfortunately the product image put me off. For lack of alternatives I decided to convert one myself. At Crooked Dice there is a replacement head that looks very similar to our sexy agent. Perfect, now I "only" needed a body. I found it after a while at Lucid Eye's groovy Superspy Titus Verne. The figure could pass for Austin, but Titus wears a bow tie, the hair is too cool and the posture is too casual. So I had to go work on it a bit.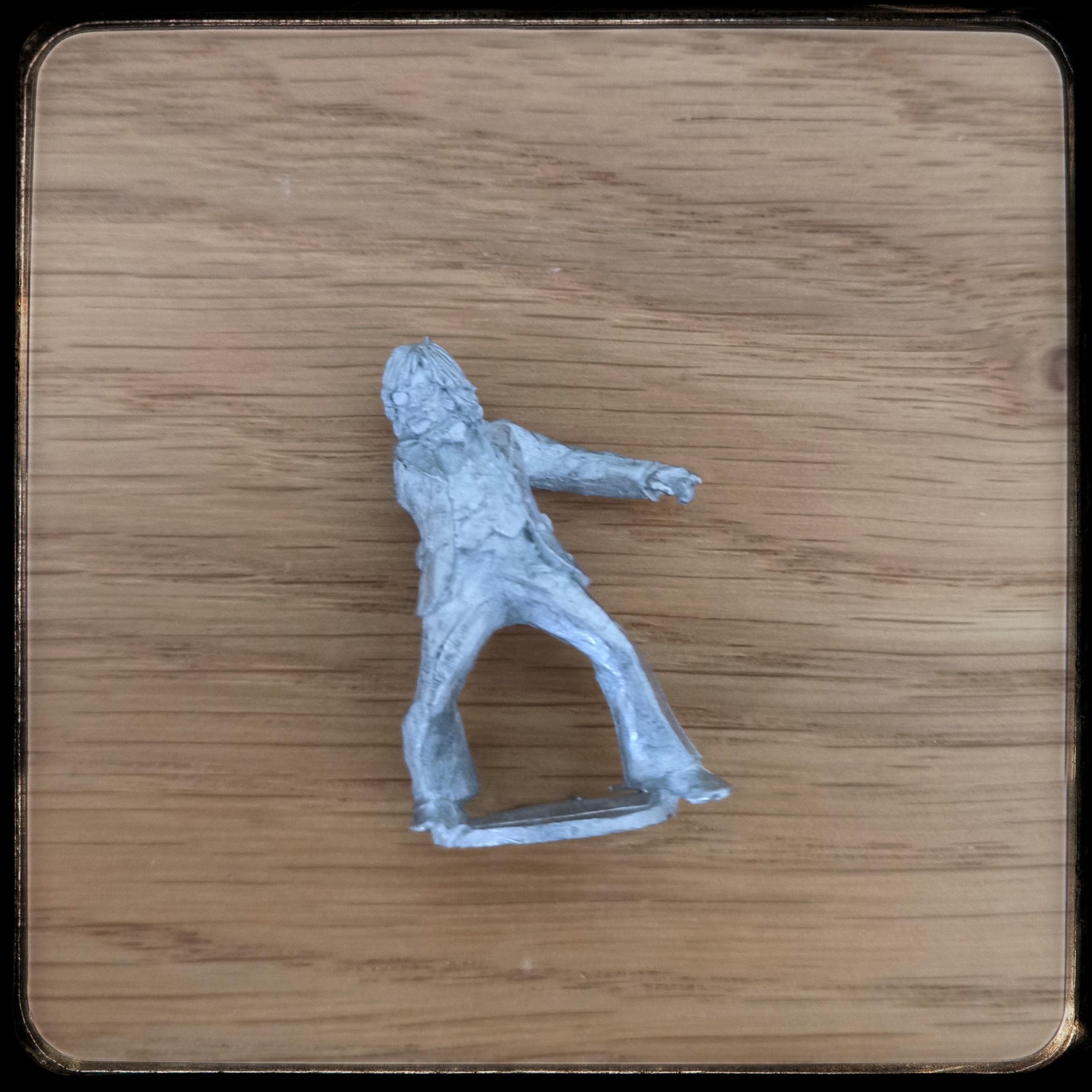 I cut off Titus' head and cleaned the torso where necessary. The head of Crooked Dice was placed and Austin's opulent "shirt collar" was modeled with Greenstuff. The right arm was separate anyway. I cut it up in the middle and repositioned it in a bent position. I wanted Austin to have his characteristic posture. Sweeping and awkward, always latently shagadelic. The outstretched arm seemed too determined to me, a little bit unprofessional it should look. I am generally satisfied with the conversion. The figure of Lucid Eye is quite big for a 28mm Mini. Austin Powers himself is rather small and untrained, so the body is now too big and massive, especially the shoulders are too wide. But I think it is not heavy and can go through.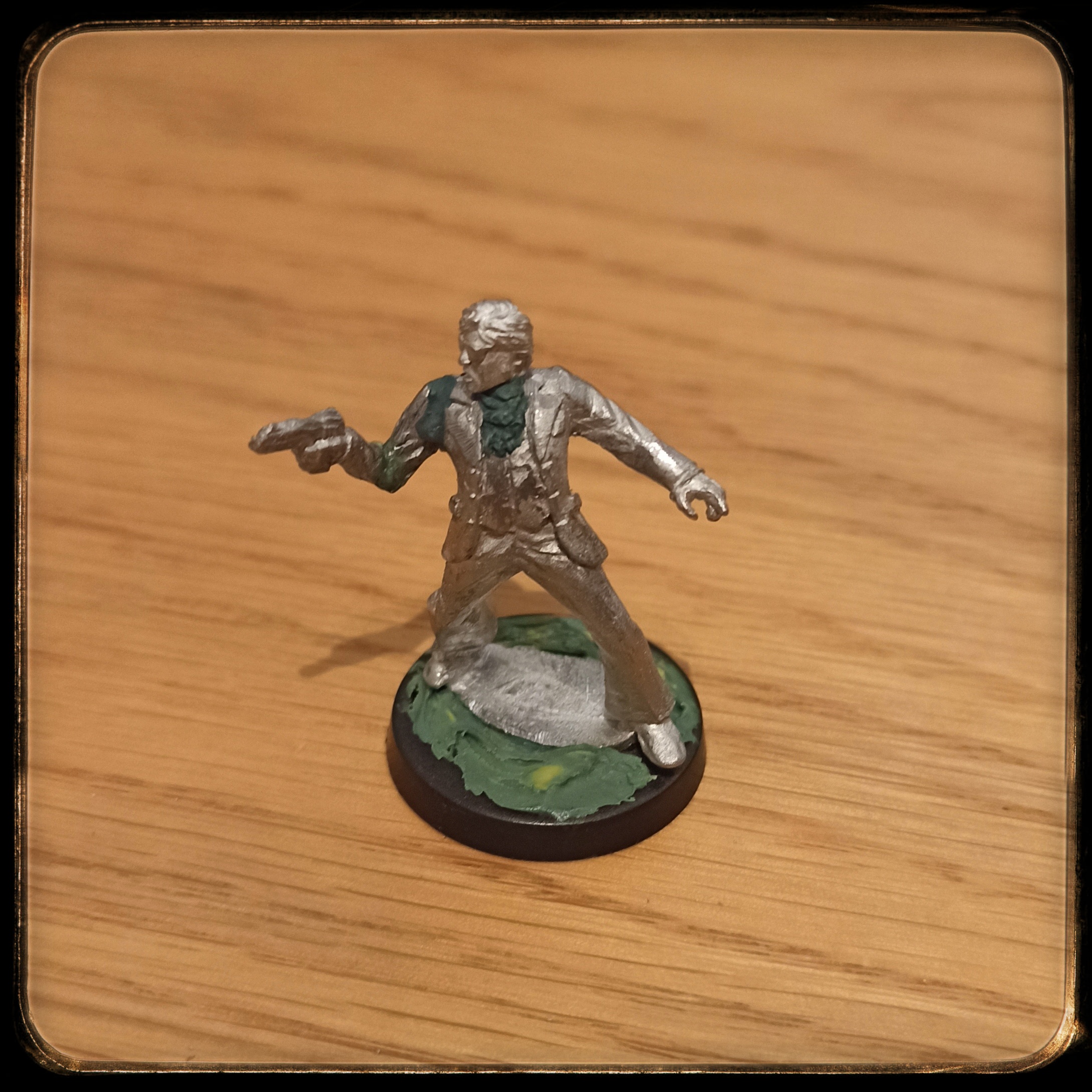 Then the painting went pretty fast. Since Austin's eyes are important, I decided to do a special trick with the glasses – normally I would have painted them blue-mirrored.
I am super happy with the result. Simply groovy. Yeah, baby, yeah!
On with the ladies! Shagadelic!