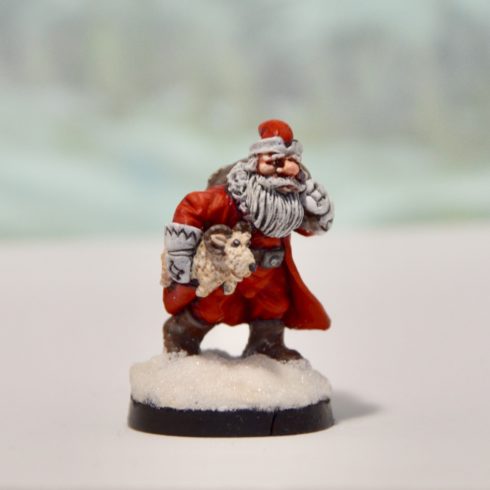 A merry Christmas to all visitors of my blog and social media appearances! It's the time of the year to step back and be grateful for what you have and for your dearest who may be around you right now. I let the mobile phone rest for a few days now and concentrate on being with my family. But it's also time to be a little reflective with the year coming to an end. The past months have been busy with the job, the family and also a bit with this blog here. The time spent with your family is precious and the day only has limited hours. Squeezing hobby time in between works sometimes, but oftentimes it doesn't. I want to take a few moments to think about how I'm going to structure my days in the future and how I can get the most out of my hobby time without getting stressed because there is so much I want to do. I'll write down some thoughts about that in the new year.
For now I want to thank all my readers and visitors and give a huge shoutout to everyone who liked, shared, commented, criticized or gave positive and helpful feedback. Merry Christmas to all of you!
Oh… and for the Santa miniature: I don't know who made it (do you?). I bought it at the SPIEL in 2000 or 2001 and never painted it. It was time now, but of course not THAT much time with christmas coming closer. It was more a quick paintjob to get that old piece of my lead pile finally done. And I'm sure there exists a christmas movie with a similar Santa. Ho Ho Ho!