Marty
I finally got around to painting the great Mr. Marty McFly. Need I mention that Back to the Future I&II are two of my absolute favorite movies of all time? The first film is great enough to easily stand on its own, but when combined with the second, it becomes even better in retrospect. It's rare to see a film series where the individual parts are so perfectly written and executed. I could watch these over and over again. Marty McFly was one of my childhood heroes. He just stays cool most of the time, no matter what.
This great miniature comes from Crooked Dice and as usual, almost no cleaning was needed. The modeling is really excellent and it was a lot of fun to bring McFly to life. I can't wait to paint his time traveling partner!
Doc Brown
Doc Brown shaped the way I thought about scientists as a kid. I wondered how many scientists there might be out there who were mad geniuses like him – even though I knew deep in my heart as a child that none of them would ever build a time machine. Also deep in my heart I still hope that one day someone will prove me wrong….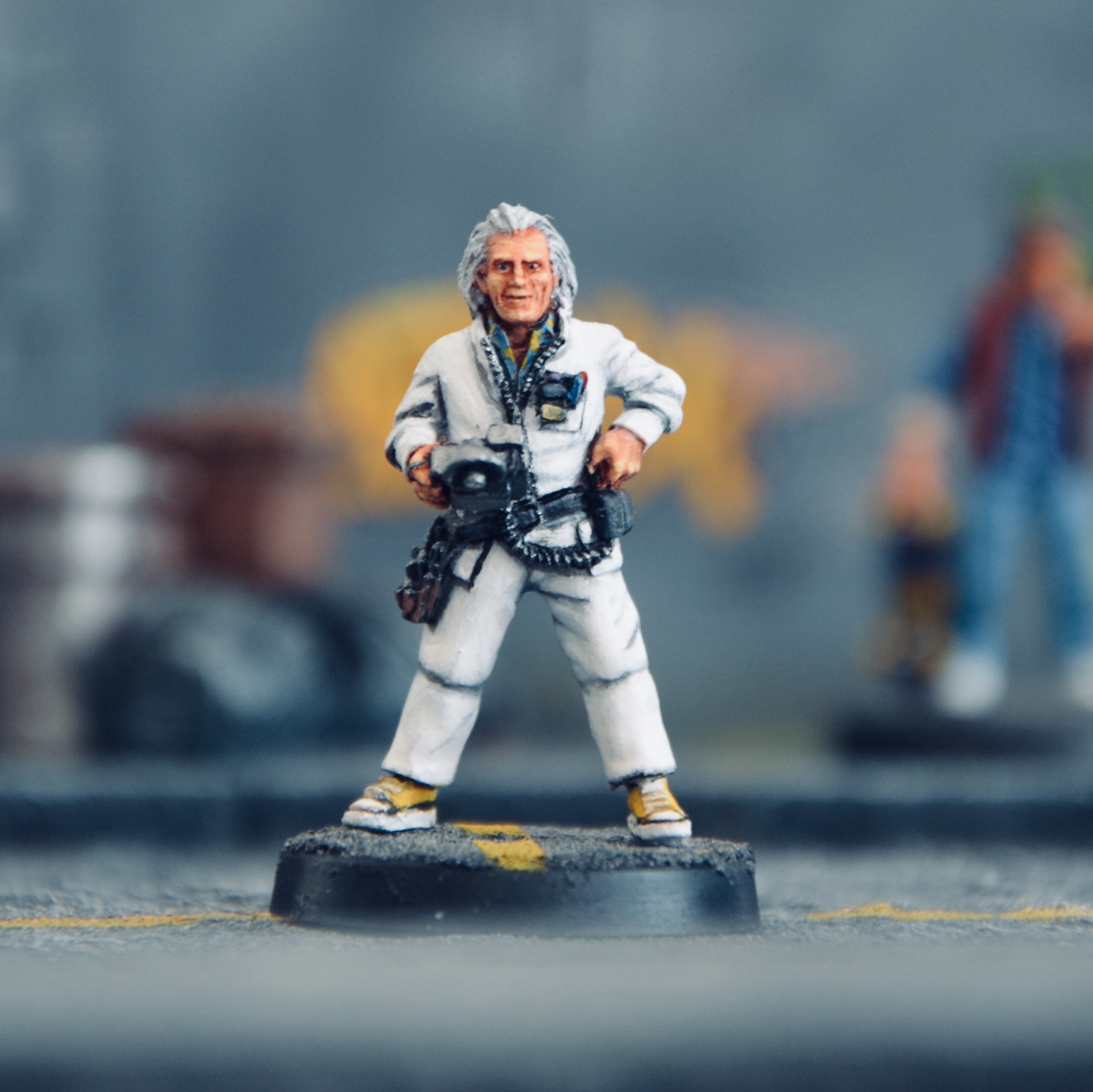 After painting McFly last week, I immediately had to continue with the Doc. The mini is again from Crooked Dice with perfect quality. I don't think I had anything to clean at all and quite a bit of fun painting it. This is the first time after the "down time" that I have painted white. I used to hate painting white and was a little stressed about how it would work now. Let's just say it wasn't that bad and I'm very happy with the results. What's missing now is a time machine for our brave explorers, right? We'll see what the future brings. Or the past.
DeLorean – the iconic time machine
There it is, one of the most ingenious cars in movie history: the time-traveling DeLorean. I was absolutely in love with this car when I was a kid, I liked it even more than the Ecto or K.I.T.T….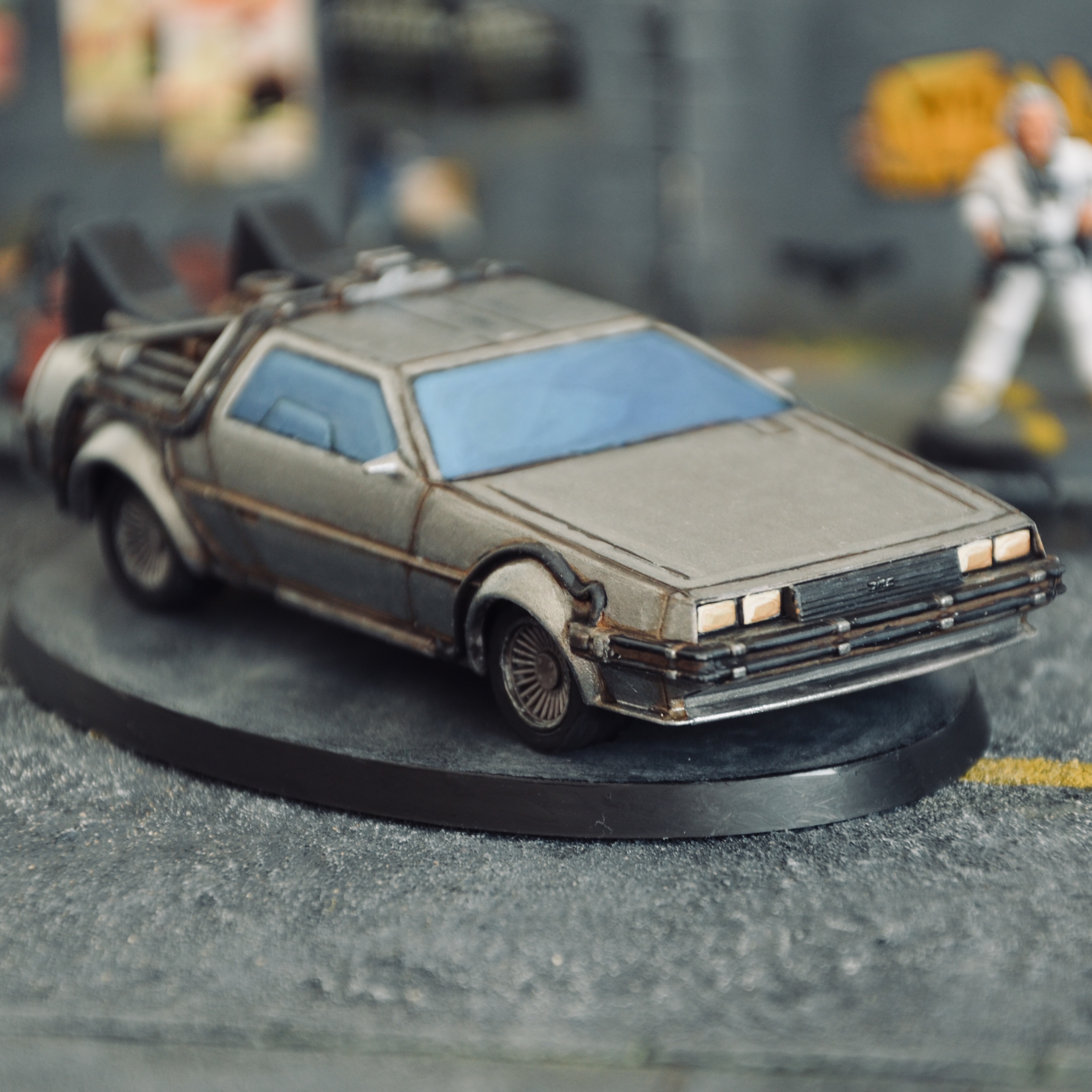 No question, my two heroes from Back to the Future needed a decent car. I was happy to find out that Aoshima makes this inexpensive pull-back action car (affiliate link) and ordered it right away. It's much cheaper than the usual diecast models of the DeLorean (I paid about 15€).
The car is already painted and you just have to glue the few parts together. Since I didn't really like the machine painted car next to my miniatures, I decided to give it a nice new coat of paint. This was of course some perhaps unnecessary work, but for me it was worth it.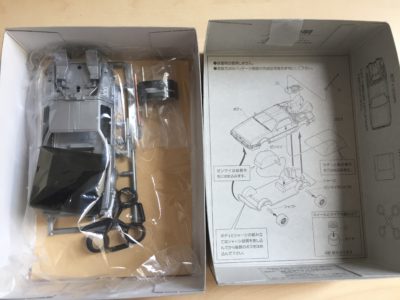 I'm really happy with the result, in my eyes it was worth the extra work. All in all, these BTTF miniatures are a great addition to my collection. Now I really need to see the movie again, how could you not want to? That's the power of love…!