"All of Gaul is occupied by the Romans…. All of Gaul? No!"
Just when my Saga project was about to begin I had to squeeze in another small painting project. Last week Albert Uderzo passed away, illustator and writer (after the late René Goscinny) of "Asterix & Obelix". As those unbending Gauls were two of my childhood heroes (well, amongst many others) and with the passing away of Uderzo both original creators have gone, I felt that I needed to do a small tribute. I painted (of course) Asterix and Obelix, two miniatures that have been on my lead pile for a long time. The miniatures are from Metal Magic/Hobby Products from Oberhausen (Germany) from the late 80's, probably 1988 and are oop for a many years. Mine are from ebay. I was impressed by the sculpting by Josef Ochmann and Michael Immig – I don't know who of them sculpted exactely those two, but as far as I could find out Ochmann and Immig were responsible for the whole Asterix range.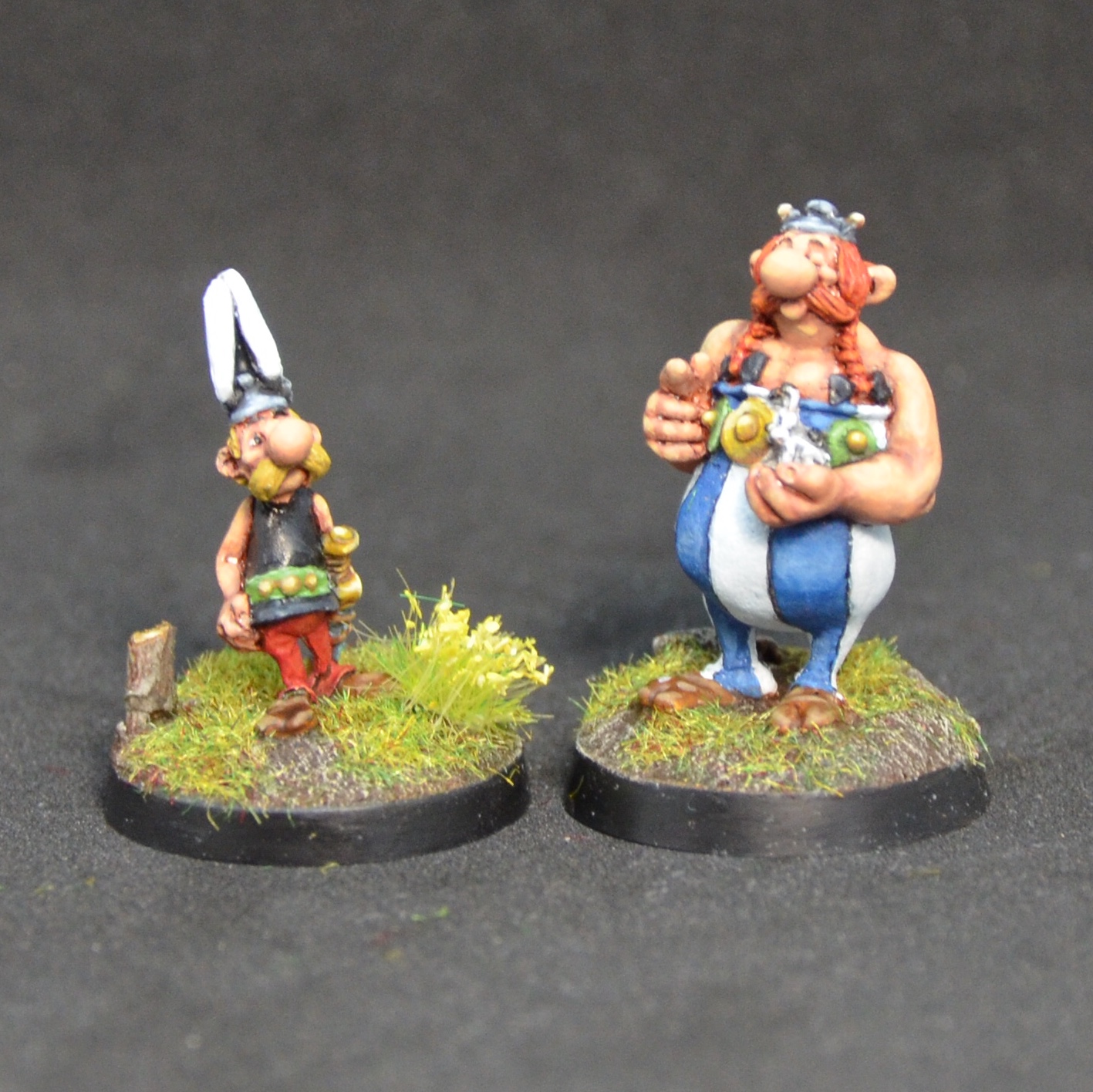 The sculpts are pretty spot on and I think they wouldn't look much different if they were produced nowadays. Speaking of that: Stronghold Terrain tried to get the licence in 2018 to reproduce those gems and they were almost to sign the contract. Unfortunately it didn't come to an agreement in the end and so you need to keep looking for expensive findings on ebay.
Painting them was a lot of fun. In fact I enjoyed it so much, that I want to buy the rest of the range, too. At least the Gauls. I thought the cartoony appearance would be good to exercise some NMM. I'm very happy with the result, although it's far from perfect, but I think it works fine for those minis.
Getafix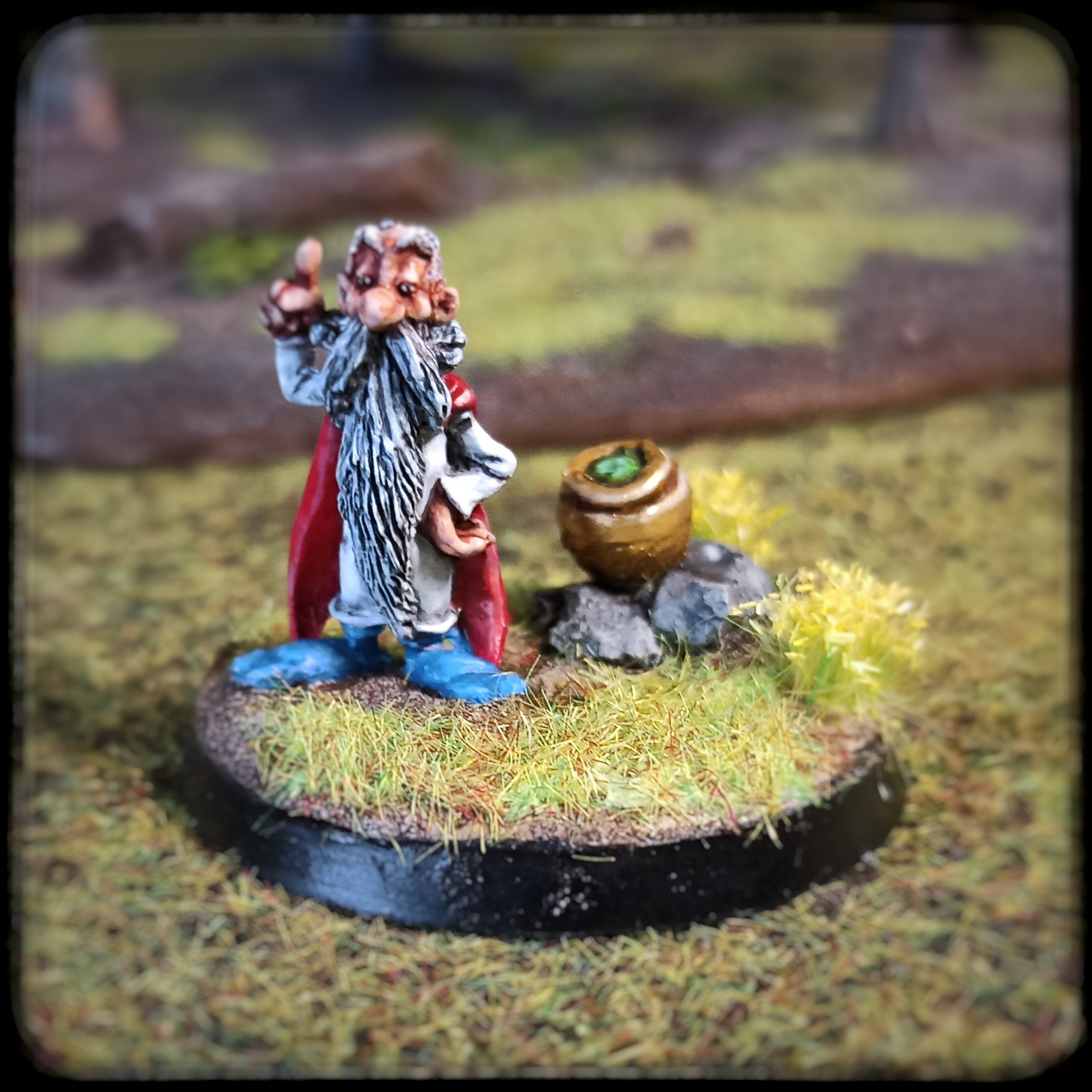 The miniature comes from the same series of Metal Magic as already Asterix and Obelix. The casting was quite good for a figure from the 90s. I am not so sure anymore if my figures are originals, even if there is no reason for skepticism. Who would like to know the dealer or have more info can contact me.
I sculpted the boiler myself. Well, was probably a bit under time pressure, as Green he seemed to me in any case more solid than painted. I think I will tackle that again.
Majestix
The figures are, as already Asterix, Obelix and Getafix, also from the old series of Metal Magic. Majestix and the shield bearers are each single miniatures, which I glued together on a larger base. The colorful and varied painting was again a lot of fun, even if the casting was not everywhere as clean as I would have liked. Anyway, the village community is growing and as a small ensemble of figures I really like them all. Let's see who will be next.