There it is, one of the most awesome cars in the history of movies: The time traveling DeLorean. I was absolutely in love with this car when I was a kid, I liked it even more than the Ecto or K.I.T.T.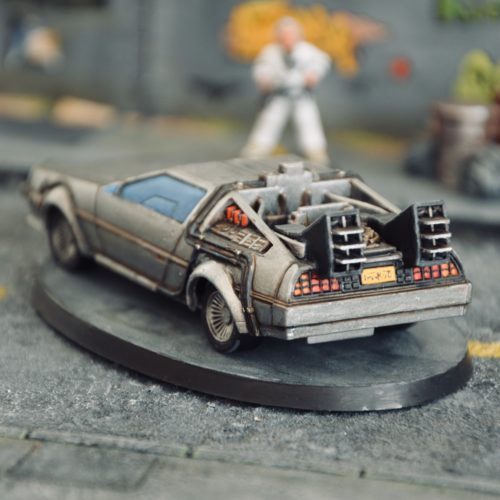 No question my two heroes from Back to the Future needed a decent car. I was very happy when I found out that Aoshima produces this cheap pull-back-action car and gave it a try. It's much cheaper than the usual Diecast models of the DeLorean (I think I paid about 12€ on Amazon). The car is already prepainted and you only need to stick the few parts together. As I didn't really like the prepainted car standing next to my miniatures I decided to give it a nice repaint.
I'm so happy with the outcome, in my eyes it was well worth the extra work. All in all those BTTF miniatures are a great addition to my collection. Now I need to see the movie again, I simply can't resist. That's the power of love…!