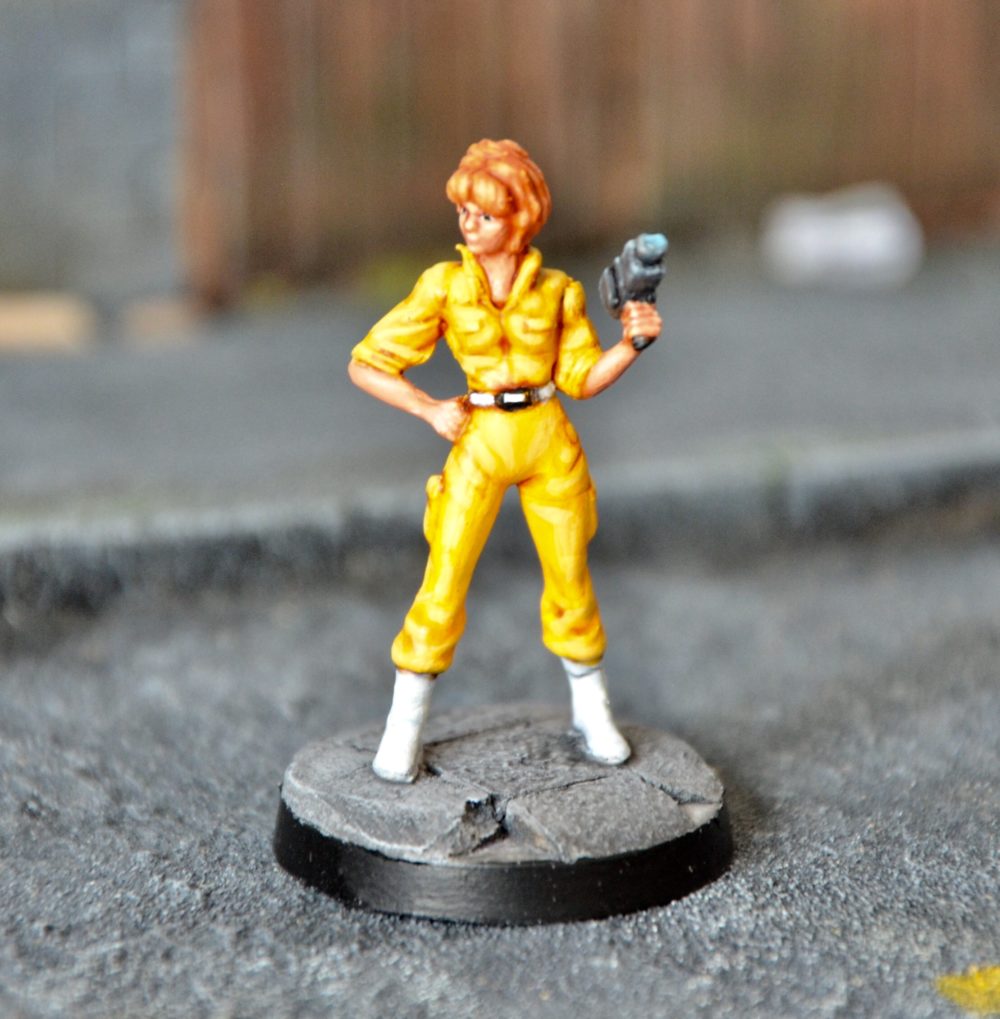 "April O'Neil, Channel 3 Eyewitness News."
April O'Neil was always a smart and charming sidekick to the TMNT. I had to add her to my collection and chose another Heroclix figure. Heroclix has the movie and the cartoon version. Although i found her character in the 1990 movie pretty good, I went for the cartoon version because nostalgia hit me again. Her yellow overall is a bit iconic and I like her general appearance. Plus, I wanted the miniature to make a nice contrast to the green turtles and the purple Foot Clan.
The pose is spot on and the sculpt is okay, but the face wasn't really detailed. In fact she had no mouth and I had to paint parts of her face freehand. I think it worked well, I'm happy with the outcome.