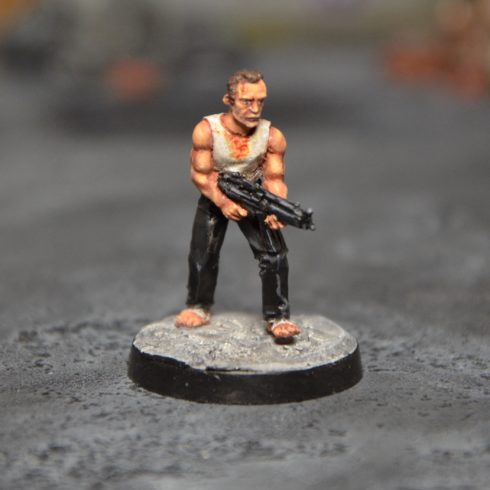 "Yippee Ki Yay, Motherf*cker!"
First one of 2020 is also the last one of 2019. Of course I wanted to have John McClane painted for Christmas, but then real life happened and all of the sudden it's January. But I think it's safe to say that you can watch 'Die Hard' all year. I love the first two movies while I don't remember much of the later sequels – should I?
John McClane is from Studio Miniatures. I cut down a blister box in very small parts and placed them on the base to represent some shattered glas. Then I was unable to take a good picture of it, so… yeah, as I mentioned before: Better pictures are on the list for this year. Still, a fun miniature and a good start for 2020. I also have Hans Gruber, but I think he has to wait for Christmas again.