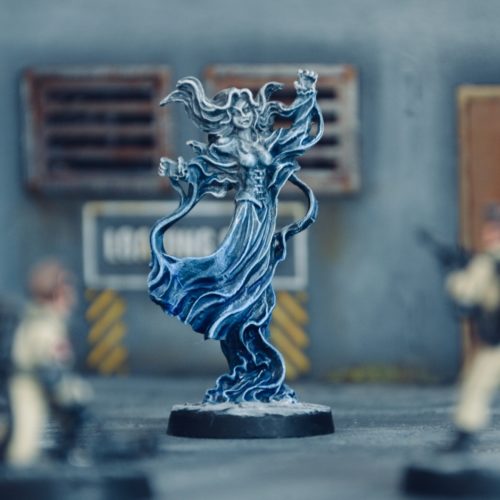 "I don't remember seeing any legs, but it definitely had arms, because it reached out for me!"
I wanted to add a "classic" ghost miniature to my Ghostbusters collection. Although that one doesn't look at all like the ghost from the Ghostbusters library scene, I chose this one because she looks like a classic haunting ghost. Nothing special and only loosely related to the movie, but I like it/her.
The miniature is from Reaper Miniatures and the paintjob was done very quick and simple: Drybrush and washes. For a short paint session in some busy days I'm quite happy with the result.