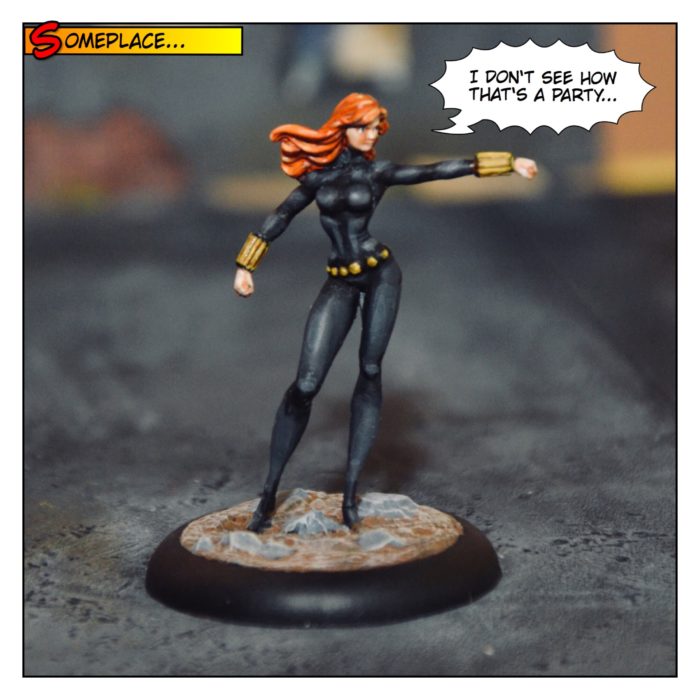 "I don't see how that's a party."
Third member of Knight Models Avengers pack is Black Widow. Like Thor I didn't know the character before the movies were made. I think Black Widow was even completely unfamiliar to me whereas I at least had heard of Thor before. However, I liked what Scarlett Johanson did in the movies and it was nice, that she got more and more presence and the character gained more depth through the Avengers movies, though in my oppinion it was always good for the character just to be a supporting role. I don't really need the stand alone movie that's coming up, but I'm happy for all the fans out there who always wanted to have one.
I'm happy with the outcome of the miniature, as I particularly like the highlights on the black. That worked out for the first time as I wanted it to be. I struggled a bit with the color of her hair but even that turned out well in the end.