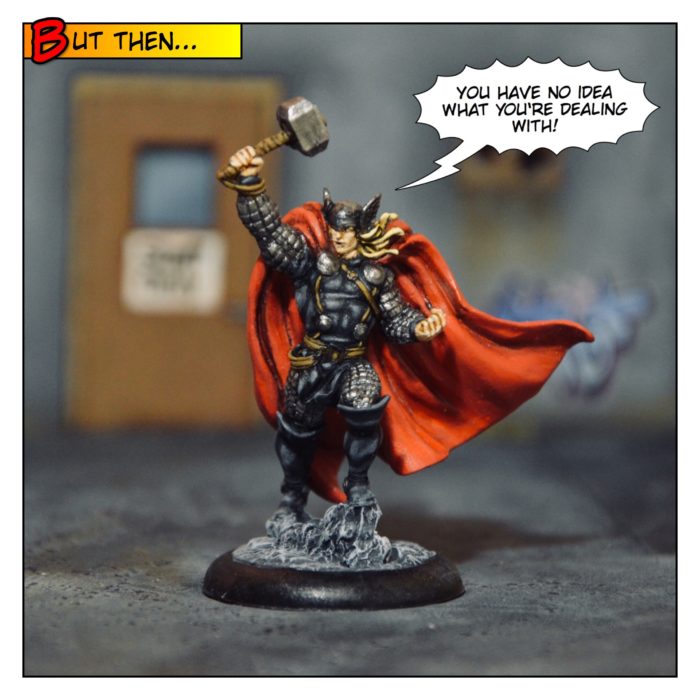 "You have no idea what you're dealing with!"
As mentioned in the previous post I hab absolutely no connection to Marvel before Iron Man appeared on screen. In fact, Thor was a completely unknown character to me – well, yes, I had seen him, but I didn't know anything about him. That changed with the first Thor movie in 2011, which I enjoyed, but didn't like all too much. I can barely remember the sequel, but I always loved Thor when he teamed up with the rest, which makes all Avengers movies the more enjoyable Thor movies to me – except Thor: Ragnarok. I had so much fun with it and watched it the same weekend I also watched Justice League. I'm not sure if that made Thor 3 better or Justice League even worse, but Taika Waititi truly did an amazing job on that one.
The Thor miniature is like Captain America from Knight Models and also oop. I liked painting so a heroic miniature, which threw me back to the old days with WHFB a bit. Now that I started with Cap and Thor, I think I'll paint the whole squad from the Avengers box in one strike now. The means next one is Black Widow. To the brushes!