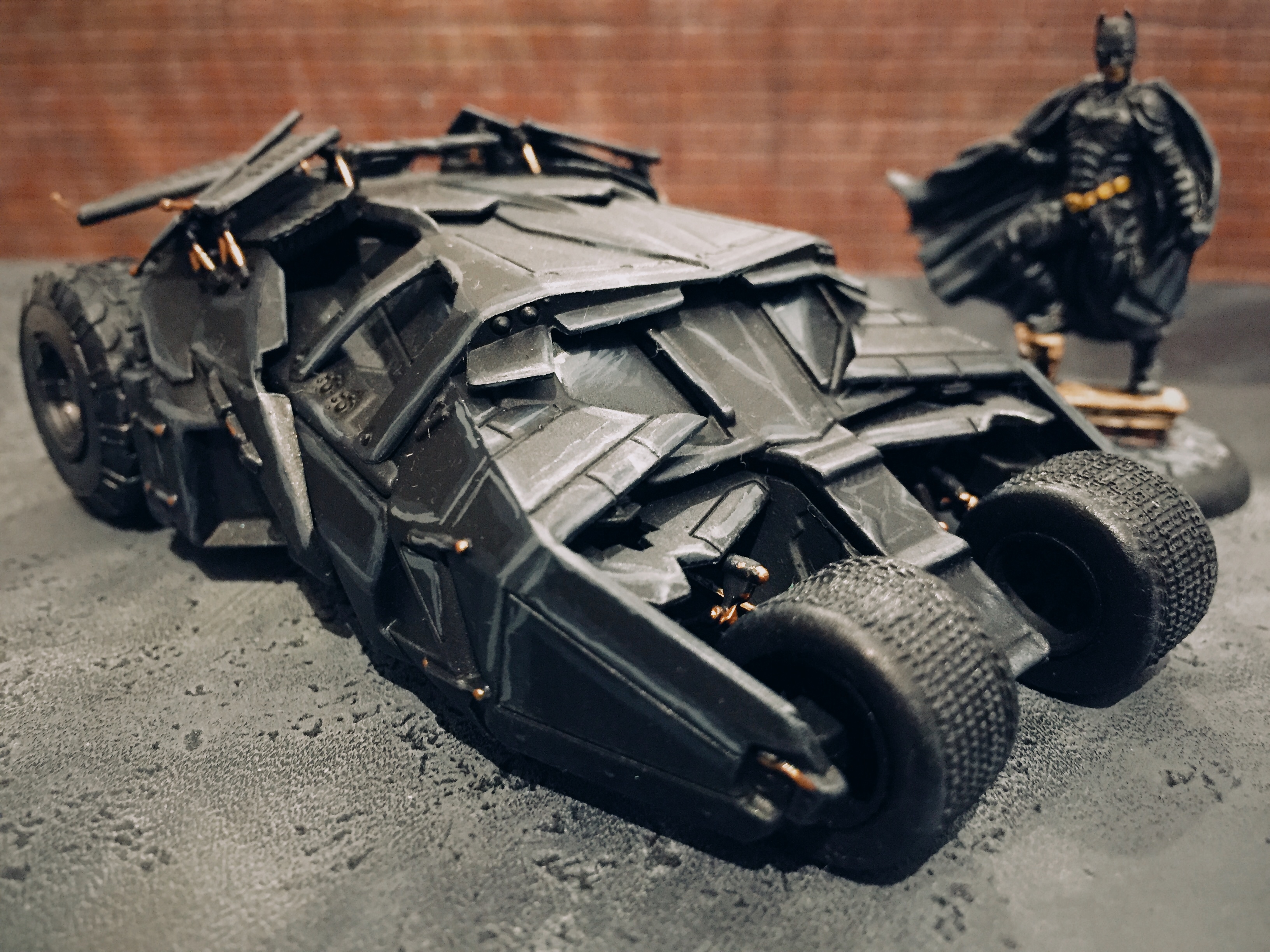 "Does it come in black?"
The Tumbler really is an iconic movie car, isn't it? When I watched Batman Begins for the first time I instantly fell in love with this new Batmobile. Altough I liked all the Batmobiles from the previous movies as well (and they had a completely different style), this one was a new take on what the Batmobile might be. Performance and "realism" over style.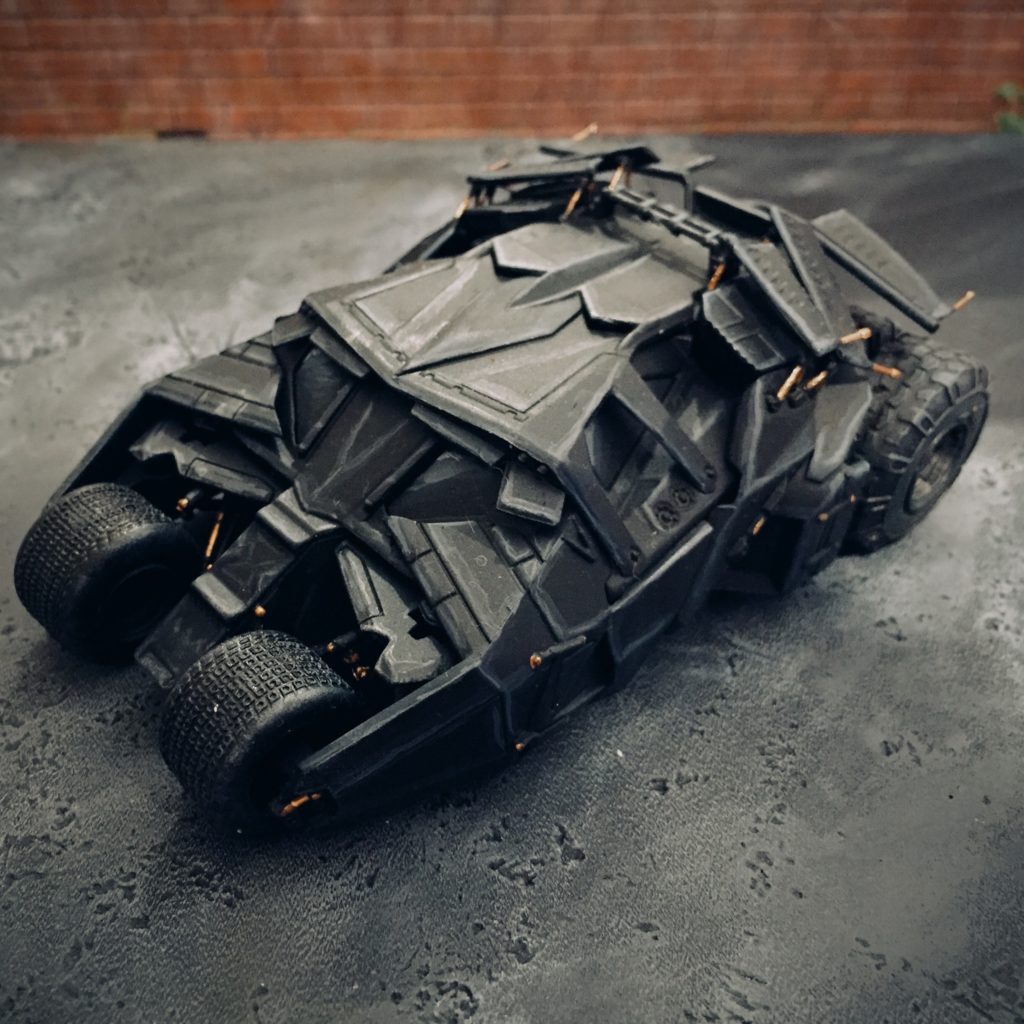 Of course I had do own a model of the Tumbler. Knight Models recently released a resin version, but mine is the older one from Eaglemoss. It fits the scale of the Knight Models miniatures rather well and works absolutely fine for me. Eaglemoss cars are prepainted, but I gave it a repaint to match the style of the miniatures. I hope you like it as much as I do!